San Francisco 49er Rookie Superstar Aldon Smith Busted For DUI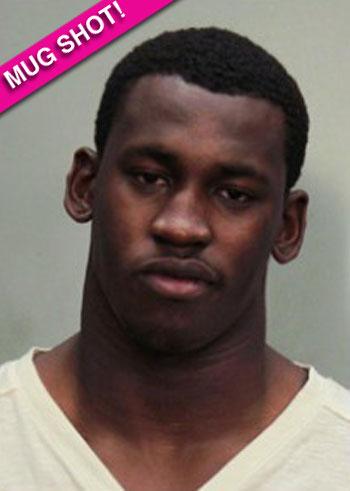 Rising NFL star Aldon Smith was arrested and charged with DUI on Friday night.
The 23-year-old San Francisco 49er was busted in Miami and booked into jail around 9.30 am Saturday. He was later freed on $1,000 bond.
He had posted a message on his Twitter account in the early hours apparently enjoying a night out. "Does anybody sleep #Miami #oceanwave #letsgo," he wrote.
The rookie linebacker recorded 14 sacks this season, which was a franchise record, and is in the running for defensive rookie of the year.
Article continues below advertisement
Some draft analysts had questioned how ready Smith was for life in the NFL with Pro Football Weekly's annual draft guide noting that he was "still immature and needs to figure out what it means to be a pro."
Smith's four-year deal is reportedly worth $14.38 million. Enough to have booked a car service!
RELATED STORIES: