Penn State Cheerleader Who Fell Five Stories Shows 'No Outward Signs' Of Trauma But Inwardly It's 'Very Severe'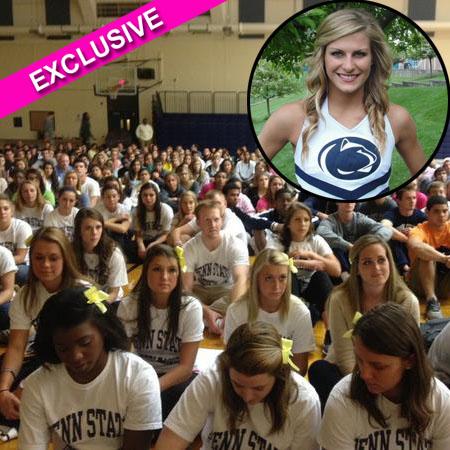 Paige Raque "looks very healthy" despite falling 39 feet from an apartment window, a rep for her family has told RadarOnline.com exclusively.
According to Randy Jepson the 19-year-old, who is still in a critical condition, shows no real outward signs of trauma despite fracturing her pelvis and suffering severe head injuries.
"One of the really trying things is that you look at her and she looks very, very healthy," Jepson says.
Article continues below advertisement
"She's a very beautiful girl and she doesn't show any outward signs of this type of trauma but inwardly it is very severe. That's part of the tough aspect for the family to deal with.
"Her physical appearance is almost normal."
On Thursday Jepson told RadarOnline.com that, despite being in a coma, Paige was making "some facial expressions."
He says that on Friday morning she continued to respond to hearing familiar voices. Jepson says: "This morning she was responding to her mom's voice with her eyes and my wife as well.
"She's been able to blink her eyes and she has turned her head slightly when someone is speaking to her so those are very good signs."
Last night hundreds of Penn State students prayed for Paige on the Pennsylvania campus while she recovered at the Altoona Regional Health System.
Her older brother Parker posted a photo of the event on his Twitter page, saying: "I am moved by the number of people who gathered to #prayforpaige...
Article continues below advertisement