Terminator 3 Actor Nick Stahl Arrested For Lewd Conduct At Porn Theater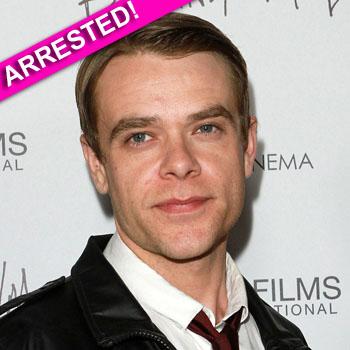 Pee Wee Herman. Fred Willard. And now, Nick Stahl.
Yes, RadarOnline.com has learned that the Terminator 3: Rise of the Machines star was arrested on a misdemeanor count of lewd conduct at an adult shop in Hollywood Thursday, as police said they apprehended him while he was watching an adult film alone in a booth.
The talented 33-year-old -- also known for his roles in Bully, Sin City, House of Lies and Carnivàle -- was released on his own recognizance following the incident. He had yet to tweet about his arrest early Friday.
Article continues below advertisement