Actor Fred Willard, Caught With Pants Down In Hollywood Theater, Arrested For Lewd Conduct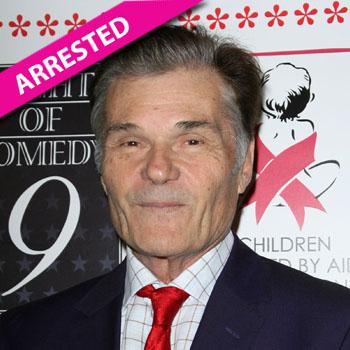 Veteran comedic actor Fred Willard was taken into custody for lewd conduct Wednesday night, Los Angeles police tell RadarOnline.com, after he was caught at an adult movie theater with his genitals exposed and his pants down.
The 78-year-old Ohio native was arrested at 8:45 PM PT at Tiki Theatre in Hollywood. He was later cited and released and a mug shot was taken, police said, adding he was "cooperative" with authorities in the ordeal.
Article continues below advertisement
Willard -- who's been married to his wife Mary since 1972 -- is slated to appear in court at a future date, police told us.
Willard has appeared in many films and TV shows including Harold & Kumar Go to White Castle, Anchorman, Best in Show, For Your Consideration, American Wedding and Everybody Loves Raymond.
This is not the first time a Hollywood actor has been caught in such an embarrassing predicament: Pee Wee Herman was famously arrested for indecent exposure in an adult theater in Sarasota, Florida in July of 1991, damaging his career as a children's entertainer.