Ariel Winter's Mother Sues Actor Over 'Abusive Monster' Comment On L.A. Times Post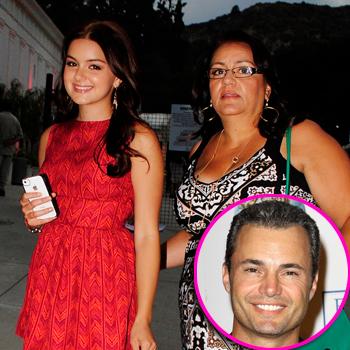 The saga of Modern Family actress Ariel Winter and her mother Chrisoula Workman continues.
On Monday, Workman filed a defamation and false light lawsuit in Los Angeles Superior Court against a soap opera actor with ties to the situation after he called her an "abusive monster" in a comment on the Los Angeles Times website.
In her lawsuit, Workman says the November 9 post was laced "with personal animosity, hatred and ill will," leaving her reeling with "shame, mortification and hurt feeling."
Article continues below advertisement
The commenter, Matthew Borlenghi, works as an acting teacher under Winter's sister Shanelle Gray, responded to story about Workman's claims the 14-year-old actress, who portrays Alex Dunphy on the ABC hit sit-com, was sexually involved with an 18-year-old actor.
It read, "This is a total falsehood. The mother is grasping and clawing to find a way not to lose her money-maker, and hide the fact that she is an abusive monster…having spent time with her, and seeing the way she acted adoringly towards the boy, these accusations are disgusting, just as she is."
MORE ON:
Chrisoula Workman
Asked about the comment, Borlenghi -- who's appeared on Days Of Our Lives, All My Children, and The Bold and the Beautiful -- told the AP he's very close friends with Shanelle and her husband David, and that Workman's claims "are absolutely fabricated."
Borlenghi added that "the negative comments she's made about her own daughter in order to try to get custody back of Ariel are truly disgusting."
Winter's sister Shanelle currently holds custody of the TV star, after Workman lost it in response to accusations of physical and emotional abuse.