Exclusive
Publicist Will Testify, Signed Declaration For Ariel Winter In Favor Of Custody With Sister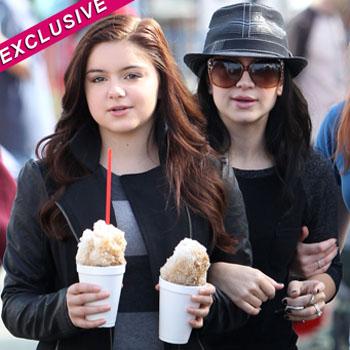 Article continues below advertisement
Her plan was thwarted when Jonathan refused and the details were exclusively reported on RadarOnline.com — which led to the attorneys involved in the custody hearing to contact Jonathan for his help on Ariel and Shanelle's side.
"Jonathan was more than happy to sign a declaration for Ariel in favor of having her stay with Shanelle," a source close to the situation revealed.
"After what he experienced with Crystal and the things she was asking him to do, he doesn't feel she's fit in any way to have custody of Ariel."
And the source says Jonathan feels so strongly about this, that he's agreed to testify to everything.
"Jonathan will be testifying in court on Wednesday," the source said.
"Basically he will be detailing everything that was already reported on RadarOnline.com and proving to the court he wasn't lying and that Crystal's attempt to discredit Shanelle came from a vile and selfish place."
Stay with RadarOnline.com as the story develops…