Look What We Got! Kylie & Kendall Jenner Show Off Extremely Expensive Christmas Gifts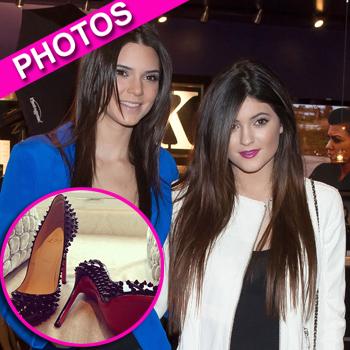 Kylie and Kendall Jenner had a Christmas to remember, getting a slew of expensive gifts, then showing them off on social media.
On their Instagram account, Kylie, 15, showed off a pair of small Céline purses she received for Christmas -- with a retail value of at about $3,000 -- writing, "So Mean Céline."
Kendall, 17, wasn't neglected either, as she showed off a pair of $1,200 Louboutins shoes she received from her half-sister, Khloe. Last year, the tall teen received a $90,000 Range Rover to commemorate her (televised) Sweet 16.
Article continues below advertisement