That's Hot! Kendall Jenner Sizzles On Miss Vogue Cover!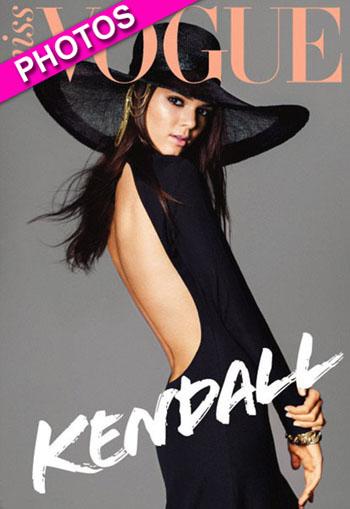 Watch out Kim Kardashian, your little sister Kendall Jenner is taking over as the newest hottie in the family, with her first Vogue cover!
The 17-year-old reality show star is the cover girl for Australian Miss Vogue, and RadarOnline.com has the sizzling photos of the teen showing off her model-thin frame.
While her big sis was 31 when she graced the cover of Italian Vogue, Kendall's stunning shots at such a young age have her sister green with envy.
Article continues below advertisement
"Kendall's legs... I'm jealous!"
On the cover the teen wears a backless black dress which draws attention to her extremely tiny waist and super thin arms.
In an inside photo she is wearing a pair of short black bottoms that show off the incredibly skinny legs that Kim covets.
Kendall is quickly making a name for herself in the modeling world and with this new Miss Vogue cover she's well on her way to being a superstar before she's even 20!