Kendall Jenner Fights Mom To Downsize Sweet 16 Party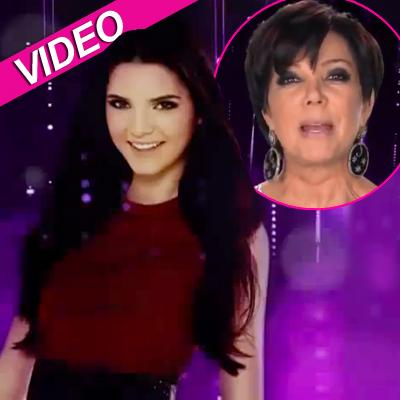 Kendall Jenner's not quite the material girl one would expect growing up in a family synonymous with glitz, glamour and wealth — and RadarOnline.com has the video clip to prove it.
On Monday night's Keeping Up With The Kardashians: Kendall's Sweet 16 special, the model fought with her mother Kris Jenner, wanting to downsize after the Kardashian family matriarch suggested a lavish trip to the Bahamas for her and 75 of her closest friends to celebrate her big day.
Article continues below advertisement
"Mom, I'm not going to do it! Do you not understand?" Kendall yelled at Kris. "You're trying to make this bigger and bigger and it's embarrassing me. You're just giving me this, you're just handing me this and I don't want it."
Kendall instead wanted a more humble affair near home, with all of her gifts earmarked to a local charity, Children's Hospital Los Angeles.
"I want this to kind of be a low key party," Kendall said. "I don't want this to be huge...I'm really grateful for the privileges I have, but with so many families struggling, I just want to do something simple with my family and friends."
Kendall stood her ground, and pointed out all the people who are less privileged than her.
"For my mom to be like, 'Oh, we're going to have this huge extravagant party,' and to think those kids can't even go to a party because they're sitting in a hospital bed, it's just really sad," Kendall said.
After some arguing between Kris and Kendall, the party wound up taking place at Andaz West Hollywood, with more than 200 guests in attendance.
Article continues below advertisement
"The party was amazing. I was so happy and I think everyone else was too. I honestly wouldn't have changed a thing," Kendall said afterwards.
Also in the episode, Kendall nearly got a tattoo -- sneaking off to Vegas behind dad Bruce Jenner's back -- but chickened out, with advice from older sister Kourtney.