Happy Sweet 16 Kendall Jenner!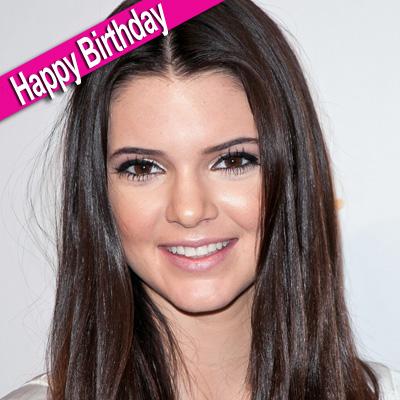 Those Jenner girls are growing up fast!
Kim, Kourtney and Khloe Kardashian's little sister Kendall Jenner is celebrating her 16th birthday on Thursday, and you can bet she is going to have one of the most talked-about sweet sixteen parties of all times!
Born November 3, 1995, Kendall is Bruce and Kris Jenner's oldest child.
Kendall rose to international fame when Keeping Up with The Kardashians hit TV in 2007, but she made her own mark when she scored her very own modeling contract!
Article continues below advertisement
Though she has only been modeling a few months, Kendall has already scored gigs modeling prom dresses, swimsuits and even made her runway debut at New York Fashion Week this year!
Kendall is starring in her very own E! special, detailing the weeks leading up to her big bash, how she spends her special day, who will be on the guest list of her exclusive soiree and the drama of getting her license to drive!
MORE ON:
hollywood happenings