Dr. Drew Blasts Kim's Divorce: 'It's Almost Like They Planned It!'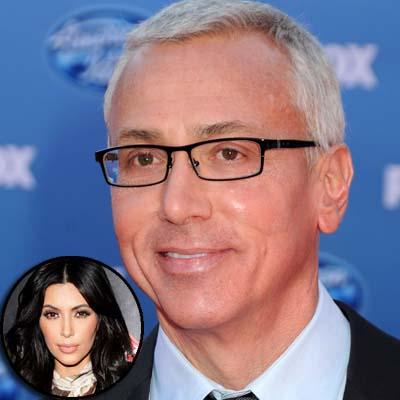 Senior Radar Reporter
Kim Kardashian's divorce filing after just 72-days of marriage has angered a lot of people, including the venerated Dr. Drew Pinsky, who slammed the reality star for her decision.
"The marriage lasted only 72 days! Is that really careful consideration? Why the rush to divorce? Why not a separation or something else ... but to get a divorce attorney right away? It's almost like they planned it. This whole thing is making a sham of an institution that's already been under attack for many, many years," Dr. Drew said on his HLN show this week.
Article continues below advertisement
In a scathing commentary, Dr. Drew said Kim's divorce was an insult. "I'm angry. I value marriage greatly. I love my own family and marriage, but there are also individuals in many states fighting just for the privilege of marriage. I really think this is disheartening and maybe infuriating to gay people that are fighting desperately for this right, and here, somebody is profiteering. It's making a sham out of something that should be taken more seriously.
"The institution of marriage has been under assault.  We have people buying into this as being some idealized experience; yet, we've lost the real essence of what a marriage is."
Dr. Drew said that her excuse that the marriage was broken and just couldn't work was a sham.  "There are too many beautiful, fantastic and expensive weddings - and crappy marriages. I'm here to tell you, marriages can work.
Article continues below advertisement
He expressed sympathy for Kim's soon-to-be-ex-husband Kris Humphries. "What I see is a young, naive man who got himself into a situation that was, perhaps, over his head. I believe he was actually very into this, more than anybody realizes, and it is probably hurting him, even if he had been misbehaving. There were allegations of cheating".
Dr. Drew said the Kardashian's aren't the only ones to blame for the situation.