'Former Fat Person' Kelly Osbourne Reveals Diet Secrets, Says 'I Never Thought I'd Be A Skinny Girl'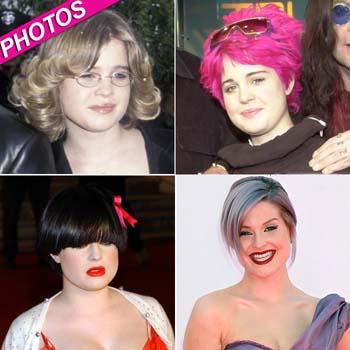 Kelly Osbourne is proud to be a skinny girl and isn't selfish about sharing all of her hard earned weight loss secrets!
At 5'2" and 112 pounds, the Fashion Police host has never looked better or been happier — and now, the self-declared "former fat person" is opening up about how she struggled with her weight for most of her life, never thinking that she would one day be skinny – and RadarOnline.com has the details along with photos of Kelly's amazing weight loss transformation.
Article continues below advertisement
"People think I lost weight and then got happy, but that's not how it works. You have to get happy first," Kelly reveals to In Touch. "I made a life change, and the weight loss was an amazing perk."
Kelly, who has famously feuded with Christina Aguilera over the years, slamming The Voice coach for her swerving curves, reveals in the interview that the changes included learning how to eat properly and finding pleasure in exercise.
"I do up to half an hour of cardio, and I also do circuit training, yoga or Pilates – I mix it up. I try my best to work out five days a week, but that doesn't always happen," she admits.
As for her diet, she tries to keep it clean – but she still manages to have a little food fun and indulge in her favorite splurge, pizza.
"For breakfast, I will eat either cereal or a little omelet thingy made with egg whites, mushrooms and spinach," Kelly says. "Lunch is usually a salad or a turkey burger. And then for dinner, I'll have brown rice with vegetables and some kind of meat. But I do cheat. I have one cheat day a week where I eat whatever the f—k I want."
Article continues below advertisement