'No More Abuse!' Sharon Osbourne Swears Off Plastic Surgery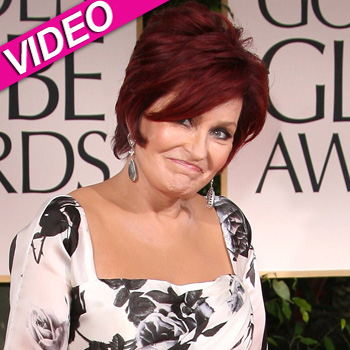 Sharon Osbourne has never been bashful about her passion for plastic surgery, but it appears as if the surgically enhanced 60-year-old is hanging up her hospital gown for good.
On Monday's episode of The Talk, the Osbourne family matriarch opened up about her recent double mastectomy and her plastic surgery regrets, maintaining that her days of going under the knife are over, and RadarOnline.com has the details.
Article continues below advertisement
"No more," Osbourne said about her days of plastic surgery. "Because I have been looking at pictures of myself recently since I started to lose weight, and in a lot of shots, my face looks plastic and at certain angles I was like, 'Oh, dear. Oh, I should never have done that. Oh, that's a bad one.' So I'm like, 'No more. No more abuse.'"
One of the reasons Osbourne is done going under the knife, is because of complications she suffered after a boob job.
"One of them had burst, and all of it had gone into the wall of my stomach. And one breast was different than the other."
That, compacted with the results of her genome test, made it an easy decision for her to undergo the double mastectomy.
"I wasn't diagnosed with cancer, but I had the gene and one of my breasts was in a really bad state because of the implant. Never have implants by the way."
RELATED STORIES: