Kelly Osbourne, 'I Will Always Be A Former Fat Person'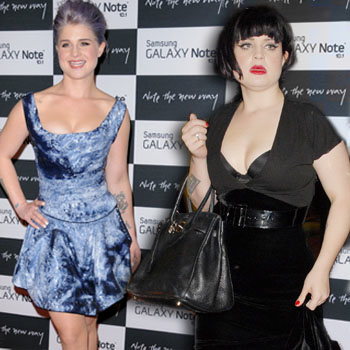 She may have dropped a massive amount of weight since her younger years, but Kelly Osbourne will never be a skinny girl in her own mind.
The Fashion Police host opened up about her body image issues in a new interview, revealing that she will always see herself as an "FFP" – a "former fat person," and RadarOnline.com has the details.
"When you see yourself in a certain way, that never changes," Kelly explained to hosts Holly Willoughby and Phillip Schofield on UK talk show This Morning. "People who are larger and then they lose weight, you will always look in the mirror and see yourself as that fat girl, no matter what happens.
Article continues below advertisement
"I don't see myself as that any more, but I did use to be 65 lbs heavier."
She continued to explain that every day people say to her, "Oh you're so much skinnier and prettier in real life."
"I'm like, oh thank you, what a compliment. Have a nice day," she said about the backhanded compliment.
She also added that she doesn't fit in the U.S., because she "doesn't want to be the prettiest girl in the room," and that she has "been to hell and back – 17 times in my life."