Kelly Osbourne Opens Up About Losing Weight -- And Lover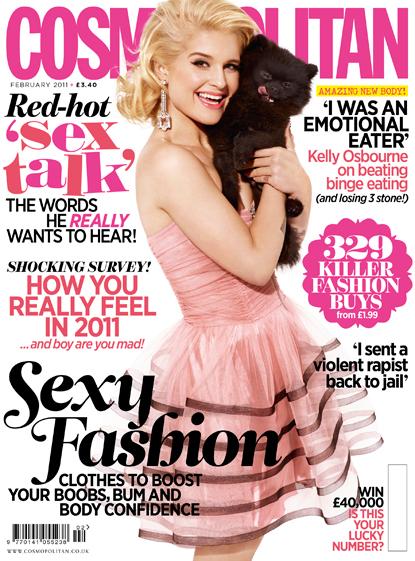 Kelly Osbourne opened up to British Cosmopolitan about her emotionally-fueled battles with drugs, weight and love, and RadarOnline.com has all the details for you.
Osbourne said that after she "couldn't mask her self-loathing with pills any more," she "replaced drugs with food."
She said that "when you're a fat girl in Hollywood, it's not fun ... you never get looked at the way skinny girls do. I covered it up with my humor, but suddenly I found myself unfunny and hated what I saw."
Article continues below advertisement
She said that she initially did Dancing With The Stars "only ... to lose weight" -- and it worked, along with therapy, to help her deal with her ongoing body issues.
"I made a life change and re-educated myself about food and eating right," she said. "I didn't know anything before about eating in moderation ... I ate more food when I was losing weight than I ever have in my life."
As for her lost love, hunky model Luke Worrall, Osbourne said she's still in love with him and hasn't had sex with anyone else since they split in July.
"I'm 26 and Luke is 21," she said. "We still have a lot to learn about life. A lot of mistakes were made, a lot of bad things were said. I think we need to spend time working on ourselves, but it doesn't erase the fact that I'm head over heels in love with him."
The full interview with Kelly Osbourne appears in the February issue of British Cosmopolitan.
RELATED STORIES:
Kelly Osbourne Reveals Bikini Body and How She Dropped 50 Pounds