Happy Birthday Josie! Jim Bob & Michelle Duggar's Tiny Preemie, Who Had To Fight For Her Life, Turns 3!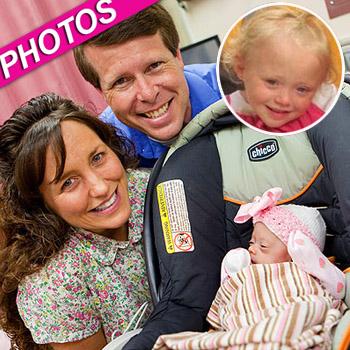 Article continues below advertisement
Little Josie's health struggles were a constant source of fear for the family, who put their faith in God and prayed for her health.
"We didn't know if she would survive," Michelle confessed at the time, but three years later Josie is thriving, and running wild with the rest of the Duggar kids!
"Today, she is a healthy, energetic toddler," the Duggar family blog said in a new post, under the headline: Josie Duggar: Three and Thriving!