Lauren Scruggs One Year After Horrific Accident, 'I Thought I Was Ugly & No Guy Would Ever Love Me'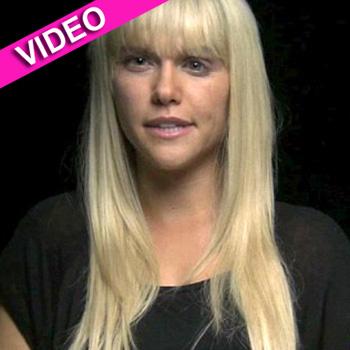 Article continues below advertisement
"I remember waking up in the hospital and asking why I was there. I was told I had lost my hand and lost my eye but I wasn't shocked to hear it, and that could be just because I was on a lot of medication, but I think it was because I was told I had asked that several times," the brave model and fashion blogger told the camera, while revealing the fading scar down the left side of her face.
As RadarOnline previously reported, despite the extent of her injuries, Scruggs was lucky to be alive after walking into a plane propeller near Dallas, Texas, following a sight-seeing flight looking at Christmas lights.
Lauren suffered horrific injuries to her entire left side as well as a fractured skull, broken left collarbone and brain injuries, and doctors were forced to remove both her left hand and eye.
"I think I began to process it after I got home and I was weaning off a lot of the strong medication they had me on. I started going through a lot of anger.
"I went through phases where I would be fine, then certain things would just really hit me – and hit me really hard. I thought I was ugly and that no guy would ever love me, and I just thought my life was ruined," she revealed as she broke down in tears.
Article continues below advertisement
Regaining her composure, the devout Christian said that her faith is what helped her pull through. "I felt like the Lord was just always present. I think it is amazing to watch how the Lord has restored me and healed my body. I think I am seeing that this life is way bigger than me."
Lauren is now becoming an expert at using her prosthetic hand - with which she can even use to brush her hair, open bottles or knock out push-ups! – and says the struggles she has endured have helped her look at life in a whole new light.
"I think a lot of things that I held important earlier in my career were quite shallow, and I just want to use what I've been through to talk to young girls and let them know that our appearance is not what defines us. Even just insecurities that we hold on to don't define us.
"I think God has just called me to be open about things I have been through and be vulnerable even though it is something that I wouldn't have personally chosen for myself.
Article continues below advertisement