Disfigured Model Lauren Scruggs Reveals Post-Accident Anger, 'I Just Wanted My Hand Back!'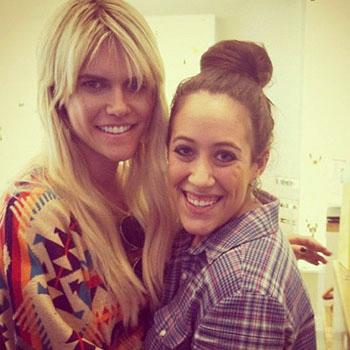 By Debbie Emery - RadarOnline.com Reporter
Hot on the heels of her new memoir, Lauren Scruggs is continuing to open up about the depth of the physical and emotional horror she went through after walking into a small plane propeller last Christmas.
"I don't remember any of it. I think it was two weeks after my accident that I remember waking and asking, 'Why am I here?' I probably asked tons of times," the brave 25-year-old revealed in an interview in the new issue of People magazine.
Article continues below advertisement
But when she realized that both her left hand and eye had been removed by doctors, confusion turned into devastation and deep remorse. "I just wanted my hand back," she confessed.
As RadarOnline previously reported, despite the extent of her injuries, Scruggs was lucky to be alive after walking into a plane propeller near Dallas, Texas, following a sight-seeing flight looking at Christmas lights. Lauren suffered horrific injuries to her entire left side as well as a fractured skull, broken left collarbone and brain injuries.
"It was months before she really knew what happened," explained mom, Cheryl Scruggs, while her dad Jeff revealed: "In the hospital while she was still recovering she would called everyone 'Nugget.'"
While the Christian family tried their hardest to be upbeat, the model and fashion blogger went through her fair share of dark and depressed days.
"I went through a period of anger after getting off my pain medication – then reality hits you. I just wanted my hand back," she revealed.
Article continues below advertisement
"My doctor told me that losing your hand is like losing someone in your family. Because it's a part of you."
Thanks to eleven months of recovery and rehab after being fitted with a state-of-the-art prosthetic hand and a false eye, Lauren is now becoming remarkably independent and overcoming huge hurdles every day.
"I learned to tie my shoe with one hand right after I got out of the hospital. I felt like, I need to know this. I took a driving test and got a new license. I feel really blessed with my vision because I don't have depth perception issues. I feel like I see the same," she told People.
"It's been easy to drive with one hand, and I use my knee. I've had to learn how to do different things, such as putting up my hair or opening bottles."
The upbeat can-do attitude is a far cry from the the nightmare she was living earlier this year when Scruggs realized her all-American good looks were are risk.
"Right when I got home from the hospital, I would cry a lot. It was hard to look at myself in the mirror. It was just so shocking. Before the accident I would get a lot of attention for the way I looked, so I held a lot of my identity there," she said.
Article continues below advertisement
"But those things aren't going to make you feel whole. They're empty things. At the beginning I was like: 'Will a guy ever like me?' But now I feel just fine about it… I feel really good about my passive prosthetic arm.
"I have seen it as a miracle… It's kind of weird to say but I wouldn't change it. I just feel blessed. I've been through a lot but I'm living. This is my new normal," Lauren vowed.
Still Lolo: The Inspiring True Story, by Lauren Scruggs is available on Amazon.com from November 15.