Recovering Amputee Model Lauren Scruggs Is Learning To Drive A Stick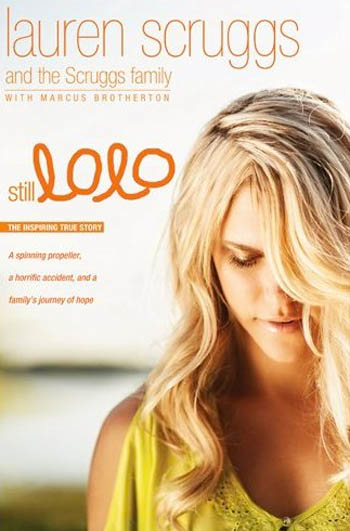 Article continues below advertisement
As RadarOnline.com previously reported, the 23-year-old underwent extensive surgery, including having her left eye replaced, after she walked into a live plane propeller on December 3 following a sight-seeing flight looking at Christmas lights. Lauren suffered injuries to her entire left side as well as a fractured skull, broken left collarbone and brain injuries.
Along with perfecting her skills behind the wheel, she has been busy writing a new book, Still Lolo: A Spinning Propeller, a Horrific Accident, and a Family's Journey of Hope, about the small plane flight that ripped both her face and her life apart.
According to a preview on Amazon.com, Lauren and her parents, Jeff and Cheryl Scruggs, reveal what really happened that night, what Lauren's life is like today, what got them through their journey toward healing, and how they conquered all odds to persevere as a family.
Lauren tweeted the cover of the memoir last month, which will be released in November, and features Scruggs with her hair falling casually over her prosthetic left eye, with the message: "Humbled & thankful to share the journey God has chosen 4 me. Hope it helps others learn, as I have, that He is enough."