Disfigured Model Lauren Scruggs Reaches Settlement With Insurance Company Over Propeller Accident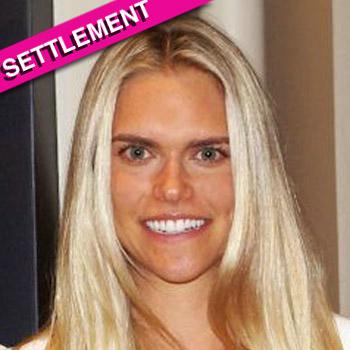 Article continues below advertisement
The company stated the amounts were $100,000 from each of the plane's two policies, and according to her lawsuit that amount is the limit per passenger, but she contended that she was not a passenger on the plane because "she was not in the aircraft or getting in or out of it at the time of the incident.
The 23-year-old blonde from Plano, Texas, lost her left eye and hand, and suffered severe cranial damage when she walked into the small plane's propeller after a sight-seeing tour of Christmas lights in the horrific accident that left her "severely and catastrophically injured," according to legal papers.
The Scruggs family and their attorney both declined to reveal the terms of the settlement, and the insurance company has yet to confirm the agreement, but the two sides jointly announced that they have resolved the issues raised in the declaratory judgment action, reported MSNBC.com.
According to her legal complaint, Lauren said "she had completed her exit from the aircraft prior to the time of the incident and was physically located on the tarmac when the incident happened. Until struck by the propeller, she was not in physical contact with the aircraft after her exit."