'Positive Week' For Lauren Scruggs, It's 'The New Norm' Her Mom Says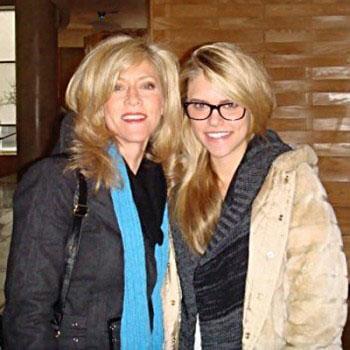 By Amber Goodhand - RadarOnline.com Reporter
After bravely enduring surgeries and physical therapy after losing her left hand and eye in a tragic plane propeller accident, Lauren Scruggs is on the mend, staying positive and getting used to the "new norm," her mother says.
"For the most part, it's been a positive week for Lauren. The sun has been shining! We have had some great talks! There's been lots of laughter, amongst the tears. She is regaining her strength," Lauren's mother, Cheryl Scruggs, wrote on their Caring Bridge website on Tuesday.
Article continues below advertisement
"She's taking one day at a time, but she finds it hard to be patient at times. She wants to 'sprint' through this ordeal. And frankly we do too..."
Cheryl admits that not all times have been great and says the family has been "really rocked" by Lauren's ordeal, but that they realize great joy lays ahead.
"Life was moving along beautifully......(at least in our finite minds)........And wham!!!!!!!!!!!..........it changed in an instant," Cheryl wrote.
Lauren, 23, has been making remarkable progress and even went skiing in Colorado with some friends just two weeks after being fitted for a prosthetic eye.
As RadarOnline.com previously reported, Lauren's body is still healing from the horrific injuries she sustained on December 3, which included losing her left hand and eye, a fractured skull, broken left collarbone and brain injuries.
RELATED STORIES: