Disfigured Model Lauren Scruggs Reveals That Propeller Accident 'Made Her A Better Person'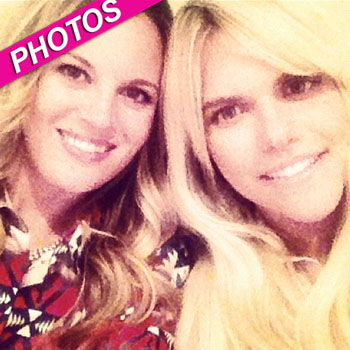 Article continues below advertisement
"I don't know why this is so hard, soldiers are dying in Afghanistan right now and I'm too chicken to do this one little thing," the model and fashion blogger wrote when divulging details of her struggles over the awkward painting and fitting of her fake eye and getting used to a prosthetic arm.
As RadarOnline.com previously reported, Lauren is lucky to be alive after walking into a plane propeller near Dallas, Texas, following a sight-seeing flight looking at Christmas lights. Lauren suffered injuries to her entire left side as well as a fractured skull, broken left collarbone and brain injuries.
In the moving memoir, Lauren reveals how even before the accident she had a startling sense of trepidation: "There was no thunder or lightning. No strong winds. All I heard was the friendly drone of the plane's engine and the occasional crackle over the microphone's earpiece. But I still couldn't shake this crazy fear.
"I remember the sky was black; we were on the dark side of the plane," the Lolo mag editor struggled to recall. "It was December 3, 2011, and after that split second, I remember absolutely nothing."