Brandi's Tumor Is Coming Out! Glanville Says It Isn't Cancer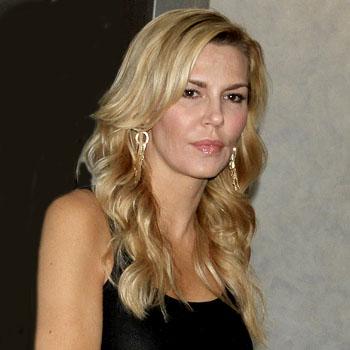 Brandi Glanville is having surgery to remove a tumor in her breast, but thankfully her diagnosis was a relief and she found out it isn't cancer.
The Real Housewives of Beverly Hills star is undergoing surgery to have a benign tumor removed on December 12, and Tweeted the news.
"It's not the big C, please don't worry," the 40-year-old reality star wrote.
"It's just some n'lame that's been making me ill."
Article continues below advertisement
As RadarOnline.com previously reported, Brandi was rushed to the hospital in November and that's when the tumor was found.
"Brandi was feeling nauseous all day and was having weird chest pains so an ambulance was called and she was taken to the hospital," the source told RadarOnline.com.
"She found a weird lump under her arm, which turned out not to be cancer, but doctors still couldn't figure out what's wrong with her. She's home now, but she's sick."
Brandi and her ex-husband Eddie Cibrian and his wife LeAnn Rimes have had a tumultuous week, battling on line about their toxic relationships.
Brandi slammed LeAnn for allegedly allowing her son to eat one of her laxatives and Eddie hit back defending his wife.
However, the mother-of-two, is spending the weekend with her two boys, Mason and Jake Cibrian, and said she's looking forward to having them help her after surgery.