Brandi Kissed A Girl And She Liked It! Glanville's Same Sex Confession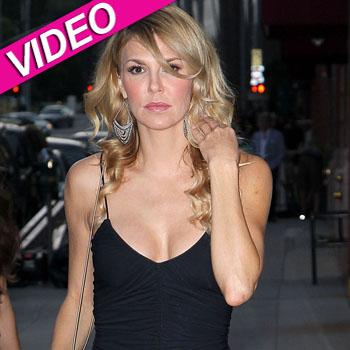 Article continues below advertisement
Brandi just can't help to spill the beans on her love life!
When Brandi meets Yolanda, she talks about the familiarity of knowing who's slept with who: "You know everyone, you sleep with everyone... it's all good," she tells a shocked Yolanda.
"I was speechless. 'You've slept with every guy in this town?' Interesting..." Yolanda later reveals.
Watch the video on RadarOnline.com
Brandi then tells Lisa and Yolanda she's nervous, drawing a question from Lisa, who can't understand why.
"I'm nervous to see everyone," Brandi says rather meekly.
Lisa then explains to Yolanda: "Brandi ended season 2 in a bad place with all the women."
Fans will remember the ex-Mrs. Eddie Cibrian bemoaned to Andy Cohen during the explosive season 2 reunion show that "Kim and Kyle Richards are bullies" and that she has "never treated anyone like that in her life."
Despite Brandi's frosty relationship with the Richards sisters, Lisa is more welcoming. But after Brandi talks out about their make-out session, Lisa begins to see why Brandi can rub up her castmates the wrong way.
Article continues below advertisement
Lisa begins to tells Yolanda how the pair bonded when Brandi interrupts saying: "We made out!"
"See, its thing's like that get her in trouble," Lisa retorts looking mightily peeved after Brandi reaffirms they locked lips!
The season premiere airs on Bravo Monday, November 5 at 9/8c. We for one cannot wait for the drama to unfold!
RELATED STORIES:
The Claws Are Out! Adrienne Maloof Hurt By 'Mean Girl' Lisa Vanderpump