Exclusive
Adrienne Maloof's Divorce Battle Heats Up: Paul Won't Get Any Of Her Money!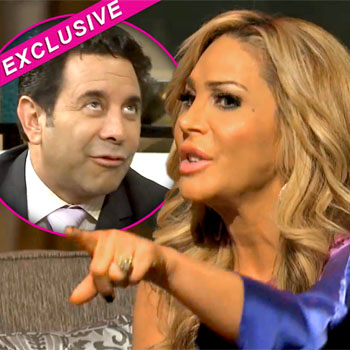 Article continues below advertisement
"Adrienne wants to settle this divorce from Paul but he says he wants 50 percent of her money and there is no way she is going to give that to him," the source insists.
"She doesn't want to give him a dime and she is going to make sure that he can't touch her assets.
"Adrienne has wanted to settle this divorce since May but she's not going to just give Paul money to go away, she doesn't think he deserves it and he isn't going to get it."
There is an iron-clad pre-nup in place but the source said Adrienne has been told by Paul that he's still going to try and get more money from her.
"Adrienne is prepared to fight Paul tooth and nail to make sure he keeps away from her money!"
Paul and Adrienne's breakup is going to be featured on the upcoming season of The Real Housewives of Beverly Hills, which premieres on Bravo Monday, November 5.