Exclusive
Adrienne Maloof's Fellow Housewives Coming Down Firmly On Her Side In Divorce Battle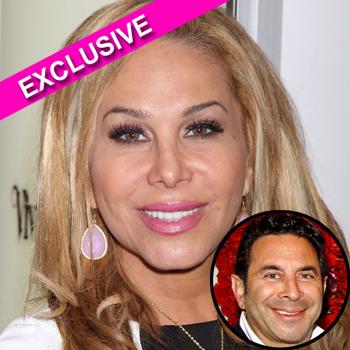 Article continues below advertisement
"Paul knows the hell that Adrienne went through during filming of the third season because of Lisa and Brandi Glanville's antics. Taylor, who went through hell with her own husband previously, has been especially supportive of Adrienne during this tough time and a majority of the cast stands by her and think Paul is just an opportunist who will stop at nothing to make Adrienne as miserable as possible.
"Adrienne wasn't surprised that he went to Lisa's restaurant. No, he didn't eat with Lisa and Ken, but there are hundreds of restaurants in Los Angeles, and he obviously had an ulterior motive in going to Villa Blanca."
"Paul has been trying to get Lisa to be on his side in the custody fight he's in with Adrienne," a source previously told RadarOnline.com. "He even wanted her to give a deposition on his behalf saying that he is a good father.
Article continues below advertisement
"Paul will try and do whatever he can to drive a wedge between Adrienne and her cast mates, but the ladies aren't interested. They don't want to take sides in the divorce, but fully support Adrienne, 100%," the insider says.
Meanwhile, horrifying photos of Adrienne were posted on Facebook by her personal chef on Monday showing her back covered with red welts and bruises.
Paul's rep has denied Nassif had anything to do with Adrienne's injuries.