Exclusive
Taylor Armstrong's Boyfriend & 'Love Of My Life' Is Married Attorney John Bluher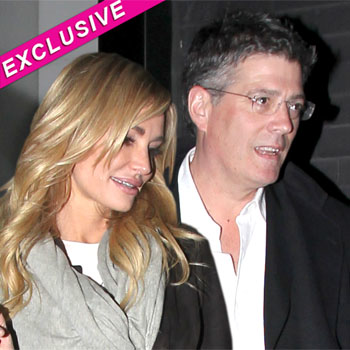 Article continues below advertisement
"Taylor began seeing John shortly after Russell Armstrong died because he was working for her on a lawsuit they were involved in, and they've been seeing each other ever since," the source revealed.
"John has a wife and kids and Taylor knew that, but now that John is separated from his wife she feels like they can really move forward. She'd marry him tomorrow if she could!"
During an interview on Monday with an Australian radio station, Taylor called in from Mexico where she said she was on vacation with two male gay friends and her boyfriend.
"I have met the love of my life. He's amazing, he's perfect, he's everything I've ever wanted in my life… He's diving in the pool right now, and he's the most beautiful man I've ever met in my life," Taylor said, noting that after the vacation he'd be getting back to work. "He has to work because he has to make a lot of money in order to support me!"
According to the insider, Taylor is starting to make things with John more public and even took him to a Real Housewives of Beverly Hills party last week in Los Angeles.
Article continues below advertisement
"Taylor was trying to keep things with John on the down-low because she didn't want to jeopardize the divorce with his wife and custody with his kids," the source said.
"They wanted to keep his family out of it."
The source also indicated that John may make some appearances on Bravo's new season of The Real Housewives of Beverly Hills.
RELATED STORIES:
Brandi Glanville Boasting She's Hooking Up With Housewives Producer!