Exclusive
Taylor Armstrong Nixes Affair With Attorney Because Of Negative Press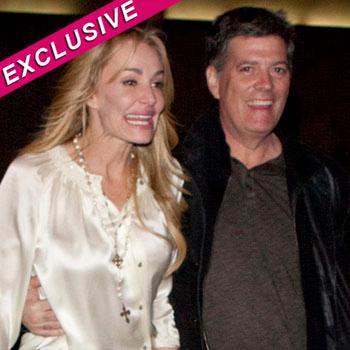 Article continues below advertisement
"Once the story made headlines Taylor broke it off with John and told him they couldn't see each other anymore," a source close to Taylor told us.
"She just has so much going on and didn't want any bad press, especially involving her and a married man."
The source tells RadarOnline.com that John was disappointed in her decision and had strong feelings for Taylor.
As RadarOnline.com first reported, Taylor spent a lot of time with the 54-year-old lawyer, who is from Colorado and is married to Stephanie Bluher, when he took her case pro bono.
"John traveled with Taylor while she was doing her book tour and the two of them hit it off, in more ways than one," an insider told us.
"There's a very strong connection between the two, but Taylor doesn't want to be known as the other woman, period. She needs to be a role model for her daughter, Kennedy. John is still married and has three kids. Taylor has made great progress, but she's still in a vulnerable position, so most of her friends aren't much of a fan of him."
Article continues below advertisement
According to our insider, Taylor's friends are happy with her decision to break it off with John.
However, John denied the affair from the beginning telling RadarOnline.com: "This story is a complete fabrication by someone that wants to hurt Taylor and damage my reputation. To place my name in an article that says Taylor or I are having an affair is libel.
"There is no affair nor has there been one. Taylor would not have said it to anyone because it hasn't occurred. Neither she nor I have any relationship other than my working as her legal counsel."
Taylor Armstrong Wants To Invite Russell's Children To Her Daughter's Birthday Party