Exclusive
Miami Housewife Barred From Kyle Richards Party, Didn't Want Her To Steal The Spotlight!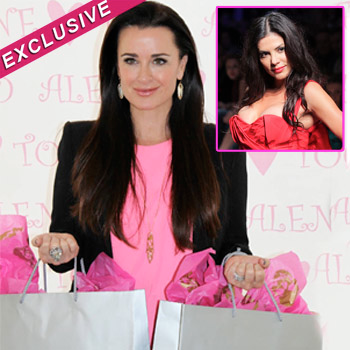 Article continues below advertisement
"One of Kyle's handlers had approved Adriana stopping by the event to say hello to Kyle but right before she was going to show up another person in Kyle's camp said no way!" a source exclusively told RadarOnline.com.
"Adriana drove through a hellish rainstorm and was five minutes away when the publicist freaked out and was yelling that she did not want any other Housewives at the event because it was all about Kyle."
Bravo's brunette Miami babe ended up not showing up at the event, much to the relief of Kyle's handlers, who were afraid she was going to take the spotlight away from her california counterpart.
Kyle did't even know about Adriana's request to attend the event and the source says she will be mortified to find out her fellow reality star was 86'd.
"There is no way Kyle would have barred Adriana if she had known about this," the source says. "She isn't petty like that and would have loved the support for the breast cancer awareness event.
Article continues below advertisement