Exclusive
Adrienne Maloof's Brothers Urged Her To Divorce Dr. Paul Nassif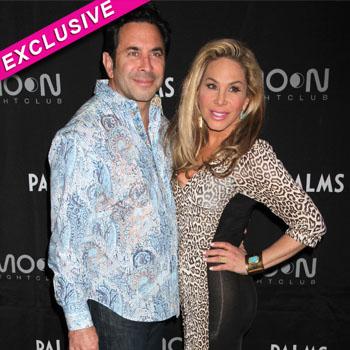 Article continues below advertisement
"Adrienne is extremely close to her four brothers, and they have been fiercely protective of their only sister. Adrienne's brothers have never liked Paul and feel that he has treated her horribly during the course of their marriage," a source close to the situation tells us.
"Adrienne's family is concerned that Paul is going to try and get a piece of the family fortune, even though there is an iron-clad prenup in place. Paul got very used to the perks of being married to a Maloof, and they felt that the longer the separation went on, the increased chances that Paul would try to use the couple's three children to get more money out of her in the short term," the insider added.
The Maloof's own the NBA Sacramento Kings and the luxurious Palms Resort in Las Vegas.
As we previously reported, Nassif filed for divorce from Adrienne on Monday, citing "irreconcilable differences" as the reason for the split.
Maloof is in talks with NBC to do a reality show about her family. "The show is in the works and it will focus on Adrienne and her brothers and the Maloof family businesses. The show is in the early planning stages but it will be a competition-style reality show based around family businesses," the source previously told us.