Exclusive
'Real Housewife' Adrienne Maloof: Split From Hubby Paul Nassif Is 'Very Difficult'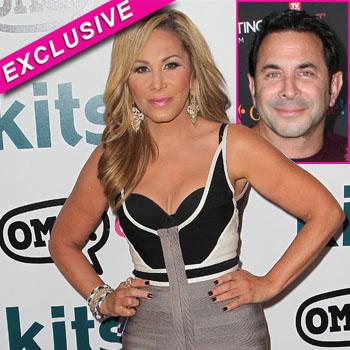 Article continues below advertisement
She admitted that their fame has made the split very painful.
"We're working on it, it just happens to be on public display. It is very difficult.
Adrienne and Paul are no longer living together, and while she plans to fight him for full custody of their three children, she had no harsh words for her soon-to-be ex.
"It's been difficult, so I'm looking forward to a positive resolution. The most important thing is I have beautiful healthy kids."
The Maloof family owns the Palms Casino in Las Vegas and the Sacramento Kings basketball team, and Adrienne credits them with helping her launch her own businesses.
"My father instilled a hard work ethic in all of us; I want to show my children hard work and why not take it and make your own brand what else would you do?"
"I'm a very creative person and when I have an idea I actually follow though, most people don't follow through, I do."
Article continues below advertisement
Adrienne has become the target of Lisa Vanderpump and Brandi Glanville during the third season of the Real Housewives of Beverly Hills, but she said she isn't letting their mean girl clique get her down.
"It's been difficult because there is a lot of drama this year, and I've had to work my way through this drama. It's life.
"It's difficult, but we all go through our issues. I don't know, I'm trying to figure things out. I just know in my heart I have my good true friends and that's all that matters to me hopefully they're there for me."