Exclusive
Adrienne Maloof Will Fight For Full Custody Of The Kids, Prenup Protects Her Fortune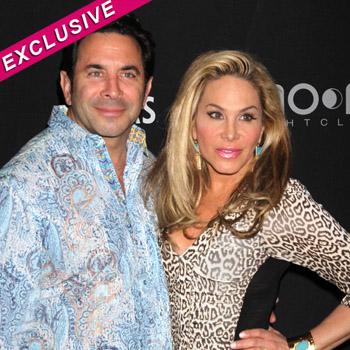 Article continues below advertisement
"She says she is the parent who is with the kids the most, and she will do everything she can to keep them. She believes this is what is best for them."
The insider also said Adrienne is confident that her prenup will protect her family money.
"She thinks Paul will try and go after her money but their prenup is ironclad. She said Paul will not get any of the Maloof family fortune," the source said.
"She isn't afraid to battle it out in court with Paul for her family and kids. They are the most important thing to her and she's not going to give up or give in to him."
As RadarOnline.com was first to report, divorce wasn't the road Adrienne wanted to take, but felt it was the best option for her children.
"I'm so sorry that this is happening but my children are my life and sometimes we need to do what's best for them," Adrienne said.
Adrienne and her plastic surgeon husband's marriage has been on the rocks for quite some time with a close pal exclusively telling RadarOnline.com the couple even tried an open marriage as a solution.