It's Over! Teresa Giudice Will Divorce Hubby Joe After The Holidays, Claims Report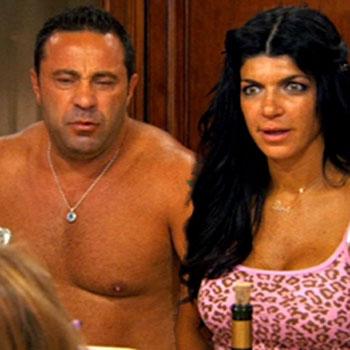 Article continues below advertisement
"Teresa will leave Joe regardless of the outcome of his court case," an insider told the Enquirer, referring to Joe's driver's license fraud case in which he faces up to 10 years in prison if convicted.
"But to keep up appearances, they'll play happy family until that time. Her game plan is to make nice with Joe over Thanksgiving and Christmas, dress up their girls — Gabriella, Audriana, Milania and Gia — in their finest party clothes, plaster a fake smile on her face and act as if all is well.
MORE ON:
hollywood happenings
"But in reality, things couldn't be worse between them!"
The report states that Teresa is fed up with Joe's inability to bring in a stable income and his alleged cheating -- and it was when he was caught on camera calling his wife a "b*tch" and a "c**t" that was the last straw in their marriage.
For the full story, pick up the latest issue of National Enquirer -- on newsstands Thursday.