It's Teresa Giudice Vs. The World On Explosive Real Housewives of New Jersey Reunion!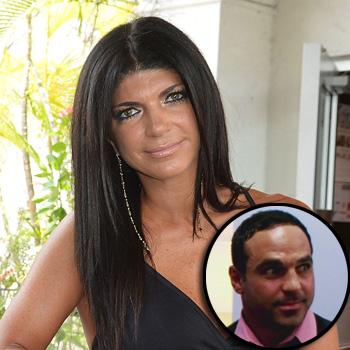 Article continues below advertisement
Of course, Melissa's husband Joe is none too happy with the salacious rumors about his better half, and "loses his mind" during the taping.
"They go back and forth, but nothing is resolved … there's so much pent-up anger and hurt there," an insider says. "At one point, he says, 'Dad told me you were going around town saying Melissa was a stripper."
Joe's not the only family member that Teresa butts heads with at the Borgata, as at one point, a source says that "Teresa says to her cousin Kathy, 'My mother told me you are going to get divorced.'"
Article continues below advertisement
An exasperated Kathy told Teresa her mother is a "f***ing liar" and that she is a "disgrazia." (Italian for disgrace.)
One source says Teresa's jab at the Wakile marriage was just a smokescreen to "deflect from her own marital issues."
Jacqueline's feud with Teresa comes to a head when Teresa peppers her with barbs about having her own stripper past, causing Jacqueline to unleash her fury on the most-hated housewife. An insider told US magazine, "Everyone sides with" Jacqueline, predictably.