Funny Faces, Funny Fashion! Suri Cruise Expresses Herself In New York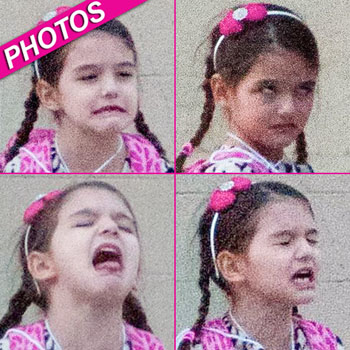 Suri Cruise isn't your average New York City kid!
Tom Cruise and Katie Holmes' privileged daughter joined her newly single mom and another mother-daughter duo on a Tuesday afternoon walk around the city, showing off her flamboyant fashion sense while making a variety of funny faces, and RadarOnline.com has the photos.
Wearing a snow leopard print jacket over a pink top with a long pink skirt and pink backpack, the sassy six-year-old appeared to be quite upset about having to say goodbye to her equally fashionable little pal, expressing her distress with a slew of pouty faces.
Article continues below advertisement