Katie Holmes On Her Liberating, New Broadway Role, 'Finally I Get To Yell!'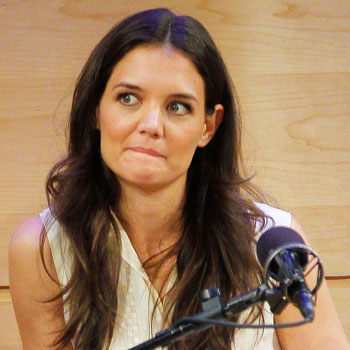 Katie Holmes is totally excited about her new and liberating role on Broadway!
The newly single 33-year-old, who is currently starring in the show Dead Accounts, recently opened about why she is so psyched about her new gig in the theatre – and RadarOnline.com has the details from Showbiz 411.
"Finally I get to yell!" the former Mrs. Tom Cruise explained about why she loves her "challenging" new job on Broadway.
Article continues below advertisement
"What I really loved about this character," she continued, "was she's strong underneath it all. I like her values, I like that she's trying to figure it all out and really cares for her family."
Since announcing her divorce from Cruise, Holmes has traded in the luxury of private jets and chauffer driven limos for commercial airlines and public transportation and has been spending lots of quality time with her adorable daughter Suri, while getting ready for her Broadway play.