Exclusive
Storage Wars Star Helps Rescue Three People In Crashed Car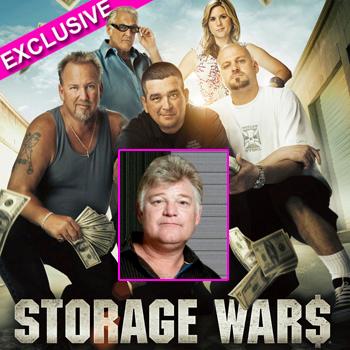 By David Perel - Executive Vice President/Managing Editor Radar
Dan Dotson is known for his super-fast patter as the auctioneer on the hit show Storage Wars but he also showed he can act as fast as he can speak.
After helping three people in a rolled over car, 'Dan the auctioneer' is now being called 'Dan the hero,' RadarOnline is reporting.
On a recent road trip to Las Vegas, Dotson came across three people in a car rollover and immediately went into action.
Article continues below advertisement
As claims have surfaced that the show is fake, Hester was sent an option for the new season and then it was rescinded, according to a source.
"He was not involved in the first few days of filming even though the rest of the cast was," said a source. "He thinks he may be fired."
One big issue: accusations that the show's bidding is rigged and that items are put in some lockers to be "discovered" and add to the drama of the episode.