Exclusive
'Storage Wars' At War With Its Star Dave Hester After Claims That Show Is Fake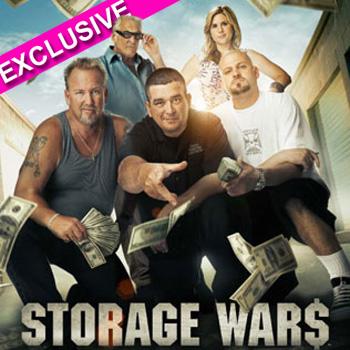 The A&E hit show Storage Wars is at war with its star Dave Hester as claims that the show is fake have alarmed network execs, RadarOnline.com is reporting exclusively.
The showdown between the network and its reality star may result in Hester departing Storage Wars very soon, a source tells RadarOnline.com. Taping for the new season of the show has started even though the cast's financial deals are not finalized.
Article continues below advertisement
"Dave was sent an option for the new season and then it was rescinded," the source claims. "It's turned into a big mess and some people on the show are convinced it is all going to end up in court."
Hester is famous for his signature "Yuuuup" bid and is the breakout star of the show. But now he's both alarmed and upset about the show's actions.
"He was not involved in the first few days of filming even though the rest of cast was," said a source. "He thinks he may be fired."
One big issue: accusations that the show's bidding is rigged and that items are put in some lockers to be "discovered" and add to the drama of the episode.
Part of the show's formula is cast members taking interesting items to be appraised.
"People close to the show talk about allegations the show is fake a lot and word has gotten back to the execs," the source said.
One source claims Hester is worried he will be a target because of the complaints. And with his contract not done for the new season, he's worried the network is singling him out.
Article continues below advertisement
Storage Wars has been a ratings winner for years, as the show features four professional buyers bidding on abandoned storage lockers. "But the network is more focused on some of its other hits right now," a source told RadarOnline.com.
"The cast is getting squeezed financially on some issues that are related to the show and the show has not resolved, even with taping beginning."
When asked about Hester's status and the charges of the show being faked, A&E told RadarOnline.com: "We have no comment."