Sofia Vergara Is Making A Big Mistake With 'Controlling' Fiance, Claims Report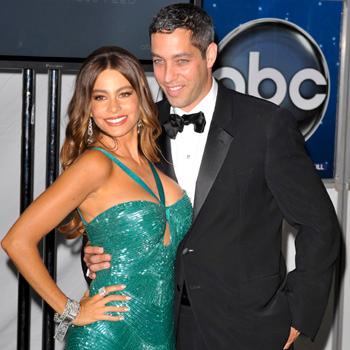 Modern Family star Sofia Vergara has friends worried that she's making a big mistake in planning to marry her fiance, Nick Loeb, as they're concerned he has monetary motives.
According to a report in the new issue of the National Enquirer, Nick wants to control every facet of Sofia's life, including who is employed in her camp and her career choices.
"She has no idea the extent to which Nick is trying to take control of her career and finances," an insider told the Enquirer. "He's treating Sofia more like a bank cash machine than a bride-to-be. And Sofia is such a loving, trusting woman that she would never suspect that Nick is using her for her fortune."
Article continues below advertisement