Sofia Vergara Reveals Her Plastic Surgery Secret! 'I Know I Am Going To Get A Breast Lift'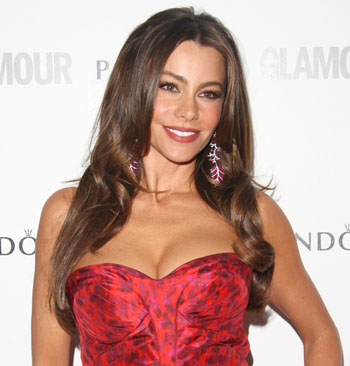 Sofia Vergara isn't campaigning against plastic surgery!
The Modern Family star opens about her bombshell boobs in the November 2012 issue of Lucky magazine, revealing her love/hate relationship with her ample assets and how she plans on having them lifted, and RadarOnline.com has the details.
"I know my breasts have opened doors, let's be real," the 40-year-old candidly admits. "But I so hate when I see Gisele Bundchen and she is wearing a tiny little tank top with no bra, like, 'Oh, I just threw this on, I look so cute.' If I wore that I would look like I was pregnant, or a fat stripper."
Article continues below advertisement
Although she considers her covetable cleavage as "such a pain in the ass," she isn't bashful about admitting her plastic surgery plans.
"I am not there to look intelligent. I want to show all this off while I still have it. I already know I am going to get a breast lift. Then, maybe one day, when I am done with being sexy, I will just get rid of them."
As RadarOnline.com previously reported, in the no holds barred interview, Vergara also admits that she wasn't happy about turning the big four-oh this summer.