Will They Or Won't They? 5 Stars Considering Going Under The Knife & 5 Who Aren't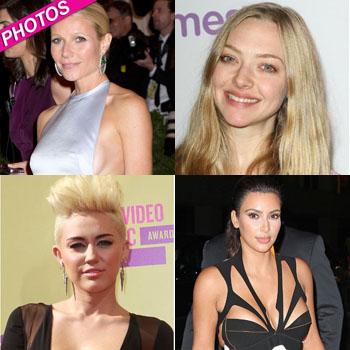 These hot Hollywood stars insist that they have never gone under the knife, but that doesn't mean they haven't ruled it out as an option!
From big screen bombshells and reality stars to sexy singers, the biggest celebs in Hollywood are always asked for their opinions on plastic surgery, and they have no problem opening up and sharing their thoughts. RadarOnline.com has photos and details about 5 stars who are considering going under the knife and 5 who most definitely aren't.
Article continues below advertisement
Though Kim Kardashian is frequently the subject of plastic surgery speculation, the bootylicious 31-year-old insists that her body is all natural – but it may not stay that way! "I haven't had any surgery," she recently revealed to Now magazine. "I know they always say, 'she did her butt, she did her nose' and all that stuff, but I haven't. I'm not against it – my mom had her neck done and I think they did a really good job and she did exactly what she wanted. So when I get older, knowing me, I'm so crazy that I will probably have something done."
And while Angelina Jolie and Cate Blanchett are not considering altering their looks with the help of a doctor, both the beauties have different viewpoints on the matter.
"I haven't had anything done and I don't think I will," Jolie told the Daily Mail in 2010. "But if it makes somebody happy then that's up to them. I'm not in somebody else's skin to know what makes them feel better about themselves. But I don't plan to do it myself."
Blanchett, on the other hand, told fashionista.com that when she sees someone with work done, "it doesn't fill me admiration, it fills me with pity."
Charlize Theron, Gwyneth Paltrow and Amanda Seyfried have sworn off plastic surgery for the time being, but the bevvy of beauties have all admitted that they don't know if they will change their minds in the future.
Which other stars are considering going under the knife and who isn't? Find out by clicking here.