Turning 40 Is 'Horrible' Admits Sofia Vergara, People Who Say It Isn't Are Full Of It!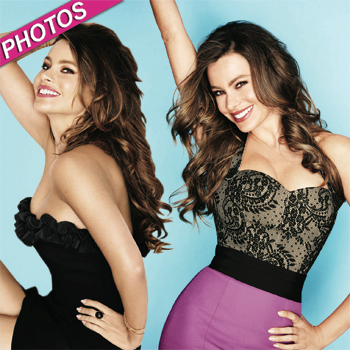 Some Hollywood stars aren't afraid of being brutally honest and admitting their insecurities, and Sofia Vergara is definitely one of them!
The Modern Family bombshell, who recently turned the big four-oh, gives a no holds barred interview in the November 2012 issue of Lucky magazine, unabashedly admitting that turning 40 was "horrible," and RadarOnline.com has the details.
"Turning 40 is horrible," she reveals. "People that say it isn't are full of s**t."
Article continues below advertisement
Vergara, who scored an enormous 8-carat diamond engagement ring from her boyfriend, CEO of Onion Crunch, Nick Loeb, the weekend of her big birthday, isn't embarrassed to admit she is impressed by the ring's size.
"It is perfection," she gushes. "If it was bigger, it would be too big to wear, but if it was smaller, I would not like."
And out of all the men out there, what was it about her husband-to-be that made her want to spend her life with him?
"Because we are f**king professionals at doing nothing. We like to sit around the beach and drink wine and talk s**t."
Though she already has a 20-year-old son, Manolo, from a previous marriage, there still may be more babies on the way for the Colombian actress.
"He is younger than me, 37," explains Vergara, "and he never had them. So if he wants one, maybe I will have."
RELATED STORIES:
Bottoms Up! Sofia Vergara Has Wardrobe Malfunction At Emmy Awards