Sofia Vergara's 'Sexy Personal' Photos Stolen, Put Up For Sale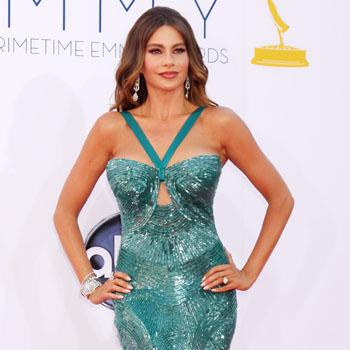 Sexy personal photos of Modern Family star Sofia Vergara were stolen and have been put up for sale.
The pics were apparently on her fiancé Nick Loeb's BlackBerry and the seller is unknown and based in Delray Beach, FL, where Loeb has a home.
Vergara and Loeb got engaged in July and the pics pre-date that event, according to The New York Post, which first reported the story.
"The photos show Sofia in her bathroom and the bedroom, and, while they are personal, they are not fully revealing. But her management team are doing their best to make sure they do not become public," according to a source who spoke to the Post.
Article continues below advertisement
So, will the pics ever become public?
One source says it's unlikely because Team Vergara is aggressively pursuing action to keep them off the market, but in recent years scores of "personal photos" have made it onto the Web in similar situations.
Vergara and Loeb are currently in New York.
Their reps have not yet commented on the situation.
RELATED STORIES:
Bottoms Up! Sofia Vergara Has Wardrobe Malfunction At Emmy Awards