Exclusive
Good Morning America's Josh Elliott Has 'Major Issues With Women,' Says Source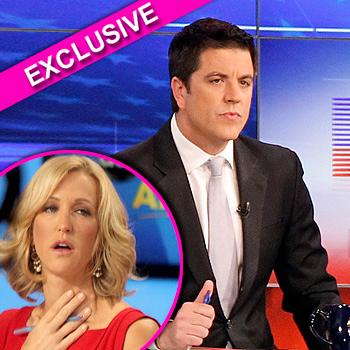 Article continues below advertisement
"Josh is extremely insecure and needs constant validation from everyone around him about how wonderful he is and what a great job he is doing. Josh doesn't get along with Lara Spencer at all, and the two have had multiple fights over trivial issues about how stories are covered. The only female Josh hasn't fought with is Robin Roberts, because he respects her for her previous work at ESPN.
"Josh does have a daughter from his former marriage to Priya Narang Elliot, and that relationship ended in divorce. Josh is high maintenance, and if viewers could see what he was like off the air, people would be truly shocked."
As RadarOnline.com previously reported, Robin appeared via videotape on GMA this past Monday and said she's "incredibly blessed to be doing as well as I am" and that while "it would be a whole lot easier not to be so public when you're going through something like this, it's a privilege to be a messenger."
The inspirational 51-year-old previously said about the procedure in her battle with MDS (Myelodysplastic Syndrome), a blood and bone marrow disorder, "Thirty-five days ago, I had my bone marrow transplant. It is a journey."
Article continues below advertisement