Robin Roberts' Emotional Goodbye At Hospital: 'There's No Place Like Home'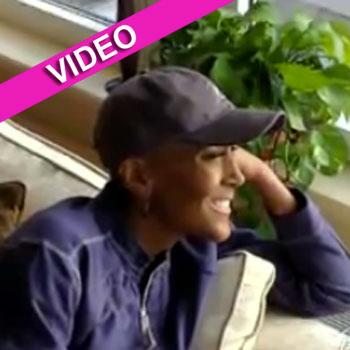 Article continues below advertisement
Roberts ,51, went home Wednesday afternoon, and Thursday's GMA aired video of her emotional goodbye to the hospital staff and welling up as she saw the sky and felt the fresh air for the first time in a month.
Despite being back home, Roberts writes on her GMA blog that her battle with myelodysplastic syndrome or MDS, isn't over yet.
"Far from it," she notes.
"I am considered 21 days old. That's how long it has been since my transplant. Remember when you brought your baby home for the first time? Your precious bundle didn't leave the house much and you were careful that anyone who came in contact with your child was healthy.
"So I will still be resting away from GMA until I'm given the all clear, but sleeping in my own bed again feels like a big victory. My doctors will be monitoring me closely and I will still be at the hospital regularly to make sure we're on the right track. I cannot thank my amazing medical team enough. I have a great deal of respect and admiration for how they treat all their patients with such passion and compassion.
Article continues below advertisement
"Most of all, I know it is your prayers and warm thoughts that have gotten me this far. I truly feel them each and every day. I humbly ask that you please continue to send them until you see me back at the GMA anchor desk and I promise to send them right back at ya.
"Each day I get stronger and stronger. I am fond of saying, "This Too Shall Pass." And even in some dark moments, of which there are still a few, I now see that light at the end of the tunnel. This too really shall pass.
"Light love power presence… and blessings to you all, XO"
Roberts' doctor, Gail Roboz, said on Thursday's GMA that it has not been an easy journey for the veteran journalist.
"There were very hard days, and a lot of unpleasantness," Roboz said, adding that the days ahead are important. "She's got to get her hair back, get her strength back, rebuild in every sense." Roboz said Roberts will have to wear masks and gloves to protect her fragile immune system. "The bugs of the world are the terrorists." Roboz also said Roberts' first bone marrow biopsy, "coming up soon," will give an even better idea of how she's doing.
Article continues below advertisement