ABC Execs Confront GMA's Josh Elliott Over On-Set Bad Behavior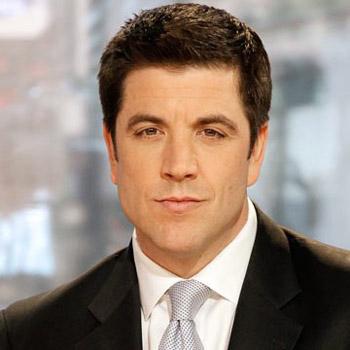 Good Morning America's Josh Elliott reportedly spoke with ABC execs last week about his disruptive behavior with the staff, most notably his tempter tantrums over scripts he considers to be subpar.
"He's being gossiped about in the media, and Josh is lashing out in a passive-aggressive way," a source told the NY Post. "They're concerned about his behavior and trying to come up with a game plan."
Article continues below advertisement
Elliott, the former co-anchor of ESPN's SportsCenter, is "a popular anchor, and they want to stop the gossip and focus on developing his talent."
A separate source told the paper the powwow was "was to provide support for him, not a dressing down," adding the tone "was constructive and supportive."
An ABC source told the paper the meeting was "to talk about what kind of series the execs would like Josh to work on, and ramping up some additional editorial support for him.
"This was an editorial meeting, period."
Earlier this month, a show insider told RadarOnline.com that Josh "has major, major issues with women" dating back to a "difficult childhood.
"Josh is extremely insecure and needs constant validation from everyone around him about how wonderful he is and what a great job he is doing," the insider said, adding, "If viewers could see what he was like off the air, people would be truly shocked."
Article continues below advertisement