Josh Elliott Upset Girlfriend Liz Cho Has Been Dragged Into 'Smear' Campaign Against Him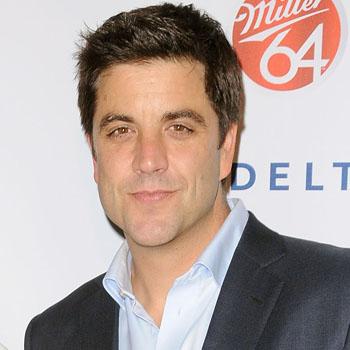 Josh Elliott is "baffled and disappointed' about a deluge of recent stories calling him a "diva" on the Good Morning America set, especially because they so often mention his girlfriend Liz Cho.
In an exclusive interview with the MailOnline a close friend of the news anchor said, 'I'm not saying Josh is perfect. He gets it, the news business is a tough one. But there are people who have different agendas and will go to great lengths to protect themselves or to take someone down to make them feel a little better.
Article continues below advertisement
"Josh is baffled and disappointed. He just wants to do good work and spend time with his daughter and his friends."
He is especially frustrated, the source said, that his girlfriend Liz Cho -- an anchor at WABC -- has been brought into the mess. "Liz Cho is a beautiful woman. They have been on dates in New York and Connecticut. They get on very well and they are good friends."
As RadarOnline.com has reported, Elliott often spends the night at Cho's apartment.
Elliott is divorced with one child, three-year-old daughter Sarina, who has made several appearances on GMA.
Cho is in the midst of what has been described as a "ugly" divorce and also has a daughter.
"Josh and Liz are both pretty private with their personal lives and this is increasingly annoying internal politics," the source told The Mail.
RELATED STORIES:
Good Morning America's Josh Elliott Has 'Major Issues With Women,' Says Source