Exclusive
Nothing Can Break Us Up! Courtney Stodden & Doug Hutchison Even Stronger After Couples Therapy!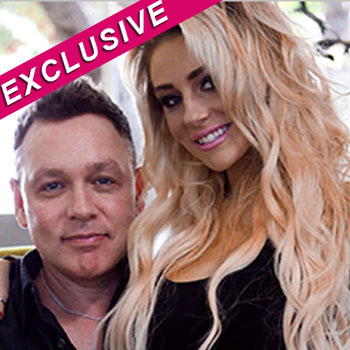 Article continues below advertisement
"It amazes me the love that they have. It gets better for them every single day."
As previously reported, while on the VH1 show, Courtney was not allowed to spend the night because she was only 17, and child labor laws in California prevented her from working too many hours, but her mother said it was for the best.
"It was a blessing that she got to go home at night," Krista says. "The bad feelings and attitudes toward Courtney were easy for her to ignore, because she has always faced that in her life, and so she did while in the house. People always want to tear her down, but she stood her ground and continues to climb."
Courtney and Doug came under fire for their controversial marriage, but Krista says it withstood the test.
"Doug is so supportive of Courtney and he is protective and always tends to her needs. And Courtney really loves Doug," she says.
As RadarOnline.com previously reported, the show has had its fair share of breakups, with JoJo and Tiny calling it quits after filming wrapped.
Krista says that isn't going to happen to her daughter and son-in-law anytime soon though.