No Porn For Courtney! Stodden's Mom Says No Way She'll Do Adult Films!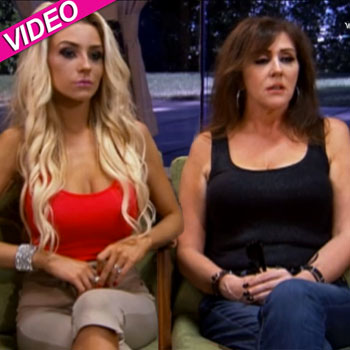 Article continues below advertisement
"I let her do what was in her," Krista said about her daughter. "I did not put my foot down and say you will not do this."
Krista has been supportive from day one of Courtney marrying her much-older husband Doug Hutchison, but she draws the line at adult films.
"I do not want to ever see her do pornography. I would be heartbroken and so upset," she said.
Dr. Jenn questioned the wisdom behind allowing Courtney to live the way she does, and when Courtney said she's "enjoying her youth" and having "fun," she tried to set her straight.