Exclusive
Leave Courtney Alone! Stodden's Mom Slams Alex McCord For Bullying Her Daughter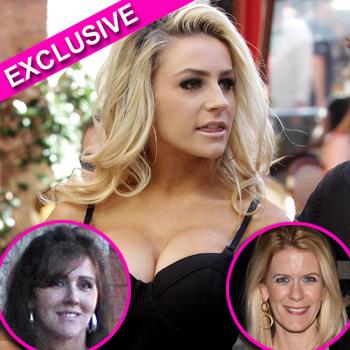 Article continues below advertisement
As RadarOnline.com previously reported, even Dr. Jenn Berman was furious with the other couples in the house for how they treated Courtney.
Krista slammed the former The Real Housewives of New York City star for her actions.
"When I saw Alex McCord put those dollar bills in Courtney's skirt I was shocked! She is a grown up bullying Courtne, and she is acting like the child!"
Courtney and Doug's unconventional marriage was the center of attention during the Vh1 reality show, especially when The Dirty founder Nik Richie an outspoken critic, called the Teen Bride's 52-year-old husband a "child molester."
Krista said the other couples in the house shouldn't have harassed Courtney.
"To see these adults participating in bullying sets a bad example for young people. Bullying is an epidemic across America but how can we tell children to stop doing it if the adults that they see every day are doing it?"
As a mother of three, Krista said she expected more from the other couples on the show.
"Parents have an obligation to set good examples for their children, and the other people on this show didn't set good examples, they were mean and they bullied Courtney. And that's the 'mom-ager' in me talking!"